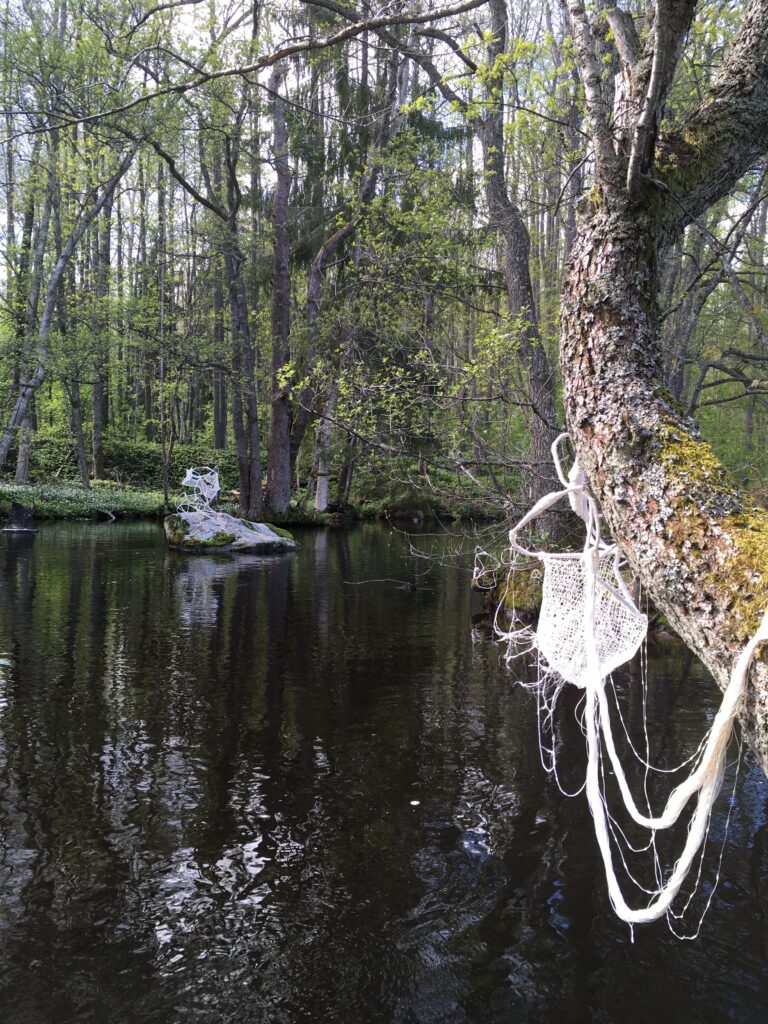 By the water she is (2021) Ängeslbergs skulpturpark
Det växer på en plats ute i vattnet, bland träden.
Där nere vid stenen.
Verket "By the water, she is" är en form av utforskande av det textila materialet i utomhusmiljö. En lek med vad som växer naturligt på platsen och vad som är konstruerat. Den skulpturala installationen är utformad i relation till platsen vid monteringstillfället.