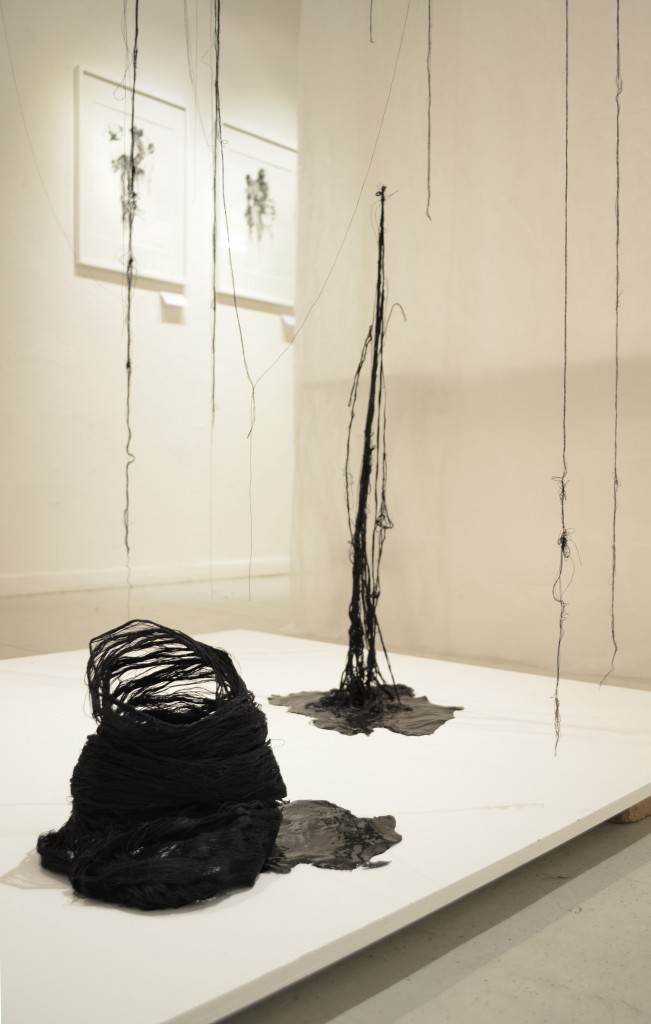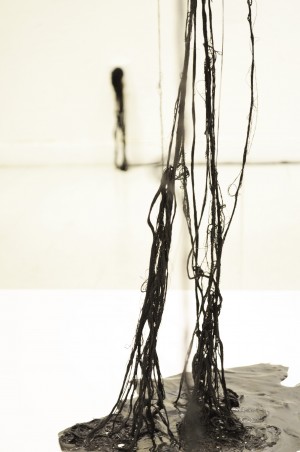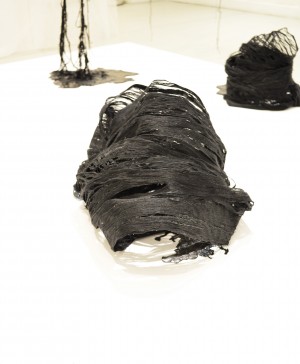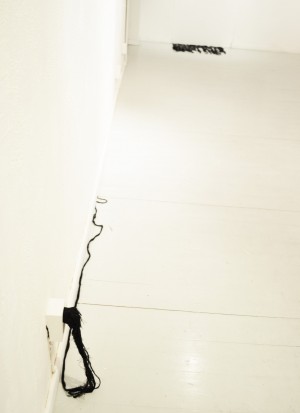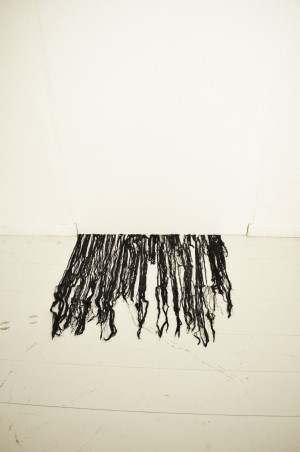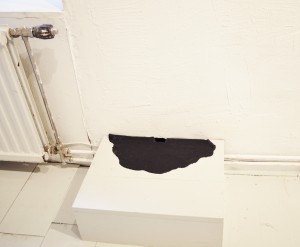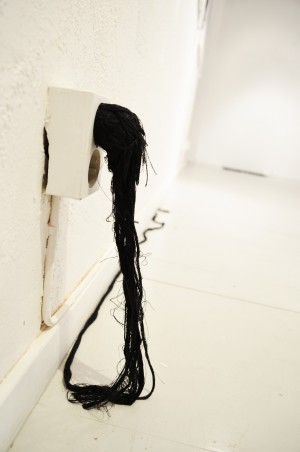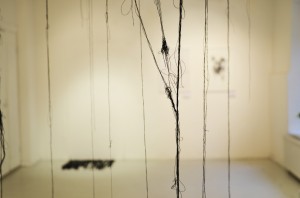 NÄR FASADEN FALLER (2014)
Site-specific textile installation at GKF Galleri, Visby.
The installation was born as an idea of the dark secrets of the hidden, but still visible, spaces within the room. By illuminating the "deficiencies" in the gallery the installation awakes a sleeping character that are hidden behind the white walls.